Project lead:
Software/Interface: Kawin Pechetratanapanit

Electrical/Mechanical: Bao Nguyen
eDNA Sampler - PolyWAG
PolyWAG (Water Acquired Genomics) is the first version of eDNA Sampler made by OpenSLab
OVERVIEW
Organisms leave traces of DNA as they move through their environments. The extraction of these DNA traces is known as environmental DNA (eDNA). eDNA provides scientists and researchers a non-invasive and sensitive way to detect and quantify species. However, traditional eDNA sampling consists of manually filtering water, which is labor and cost-intensive for remote locations. Furthermore, commercialized solutions are expensive and require a field operator. This eDNA sampler project aims to provide an affordable, open sourced, remotely deployable, fully automated, and customizable alternative.
Specifications
24+ inline replaceable and reusable filter units

Capable of 350ml/min max flow rate

Openly published, modular design for hydraulics and PCBs

Specialized web app for scheduling tasks, manual operation and real time sensor update.

Data logging: time, pressure, flow, total filtered volume, and water temperature

Add on: Water river depth sensor as proxy for flow to correct eDNA concentrations

The entire device fits in Pelican's 80QT Wheeled Cooler which retains ice for up to 10 days
Brand new browser application
Allow real-time update, manual control, and task scheduling
Sensors
Inline Flow Sensor

On board Barometric Sensor

River Depth Sensor (optional)
OUTCOMES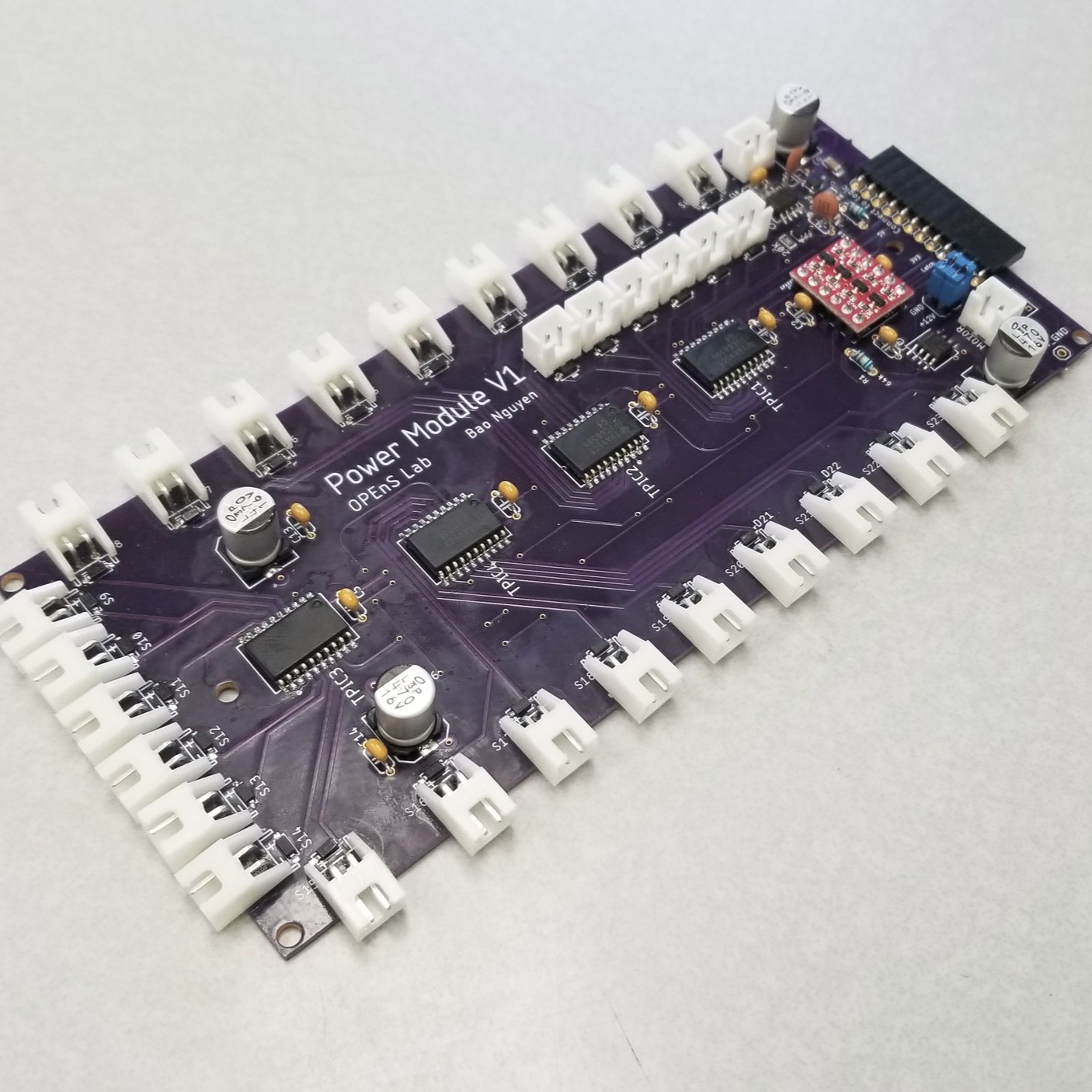 First glimpse of the new PCB
This is the first prototype for the new PCB design for the eDNA and will be used for the newer version of the OpenSampler. This is the Power Module board and will be plugged in with two more boards: Logic Module and Sensor Module.
Logic Module with OpenPower V7.2
With the new OpenPower board, this module is the brain of the whole machine with complete shutdown capability to preserve power
Sensor Module with barometric pressure sensor
Separation between high power devices like motors and sensors are required to ensure the long term stability of the system
KEYWORDS
eDNA, Sampler, environmental DNA, DNA,